Name: Yume From Emerald
Age: 18
Gender: Female
Side: Rebellion
Physical Appearance: Yume has strange beautiful long and straight blue hair. She is Not too tall, but enough to scare people. She wears dark green cloak, an armor with a cross like this: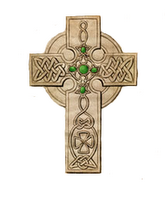 and a green tunic. She has beige pants, and some long black boots.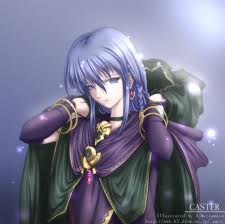 Rank: Knight
sword looks like this:
Last edited by Knight Yume From Emerald on Thu Aug 26, 2010 3:55 pm; edited 1 time in total
Admin




Posts

: 475


Join date

: 2010-08-25


Age

: 22


Location

: GUESS! it's all in the dictionnary



Name: Kira
Age: 15
Gender: Female
Side: Alliance
Physical Appearance: Since She is an half-elf, she has long ears. And her hair are white- sometimes they look blue, or even blond. She hide her ears with it. Her eyes Color Depends. it can variate. She usually wears dresses, rarely other things, though she would like to.
Rank : Lady
Admin




Posts

: 475


Join date

: 2010-08-25


Age

: 22


Location

: GUESS! it's all in the dictionnary



Admin




Posts

: 475


Join date

: 2010-08-25


Age

: 22


Location

: GUESS! it's all in the dictionnary




_________________
Knight Yume From Emerald, to serve you ( Rebellion)(female)
Lady Kira, can't help it.(Alliance) (Female)
Magician Zelda, what do you want?( Neutral)(Female)
Knight Sazanami, don't disturb me.( Alliance)(Male)
Thief Knight Aoi, What do you need? maybe I got it ( Rebellion)(Male)
Prince Ayel, to serve you.(male)
Bard Aika, Need a Song? * Charming smile* (Female)
Admin




Posts

: 475


Join date

: 2010-08-25


Age

: 22


Location

: GUESS! it's all in the dictionnary



Name: Aoi
Age: 20
Gender: Male
Side: Rebellion
Physical Appearance:
Rank: Thief/knight

_________________
Knight Yume From Emerald, to serve you ( Rebellion)(female)
Lady Kira, can't help it.(Alliance) (Female)
Magician Zelda, what do you want?( Neutral)(Female)
Knight Sazanami, don't disturb me.( Alliance)(Male)
Thief Knight Aoi, What do you need? maybe I got it ( Rebellion)(Male)
Prince Ayel, to serve you.(male)
Bard Aika, Need a Song? * Charming smile* (Female)
Admin




Posts

: 475


Join date

: 2010-08-25


Age

: 22


Location

: GUESS! it's all in the dictionnary



Last edited by knight yume from emerald on Tue Jan 18, 2011 5:05 pm; edited 1 time in total

_________________
Knight Yume From Emerald, to serve you ( Rebellion)(female)
Lady Kira, can't help it.(Alliance) (Female)
Magician Zelda, what do you want?( Neutral)(Female)
Knight Sazanami, don't disturb me.( Alliance)(Male)
Thief Knight Aoi, What do you need? maybe I got it ( Rebellion)(Male)
Prince Ayel, to serve you.(male)
Bard Aika, Need a Song? * Charming smile* (Female)
Admin




Posts

: 475


Join date

: 2010-08-25


Age

: 22


Location

: GUESS! it's all in the dictionnary




_________________
Knight Yume From Emerald, to serve you ( Rebellion)(female)
Lady Kira, can't help it.(Alliance) (Female)
Magician Zelda, what do you want?( Neutral)(Female)
Knight Sazanami, don't disturb me.( Alliance)(Male)
Thief Knight Aoi, What do you need? maybe I got it ( Rebellion)(Male)
Prince Ayel, to serve you.(male)
Bard Aika, Need a Song? * Charming smile* (Female)
Admin




Posts

: 475


Join date

: 2010-08-25


Age

: 22


Location

: GUESS! it's all in the dictionnary




_________________
Knight Yume From Emerald, to serve you ( Rebellion)(female)
Lady Kira, can't help it.(Alliance) (Female)
Magician Zelda, what do you want?( Neutral)(Female)
Knight Sazanami, don't disturb me.( Alliance)(Male)
Thief Knight Aoi, What do you need? maybe I got it ( Rebellion)(Male)
Prince Ayel, to serve you.(male)
Bard Aika, Need a Song? * Charming smile* (Female)
Admin




Posts

: 475


Join date

: 2010-08-25


Age

: 22


Location

: GUESS! it's all in the dictionnary




Similar topics
---
Permissions in this forum:
You
cannot
reply to topics in this forum